How to be a Better Leader in Quality: Guiding and Influencing Top Management
by Ashleigh Cunningham – Thursday, 2 November 2017
Leadership within the context of ISO
Leadership is one of the seven principles on which ISO 9001:2015 is built.
ISO 9000:2015 states the terms, principles, definitions etc. used within the ISO 9001 standard. To paraphrase section 2.3.2. Leadership, page 4: Leadership establishes a unity of purpose and direction, which creates conditions in which the people of the organisation are engaged in achieving the set quality objectives (2.3.2.1). This is done in order to ensure that the organisation achieves its objectives, by aligning its strategies, policies, processes and resources (2.3.2.2).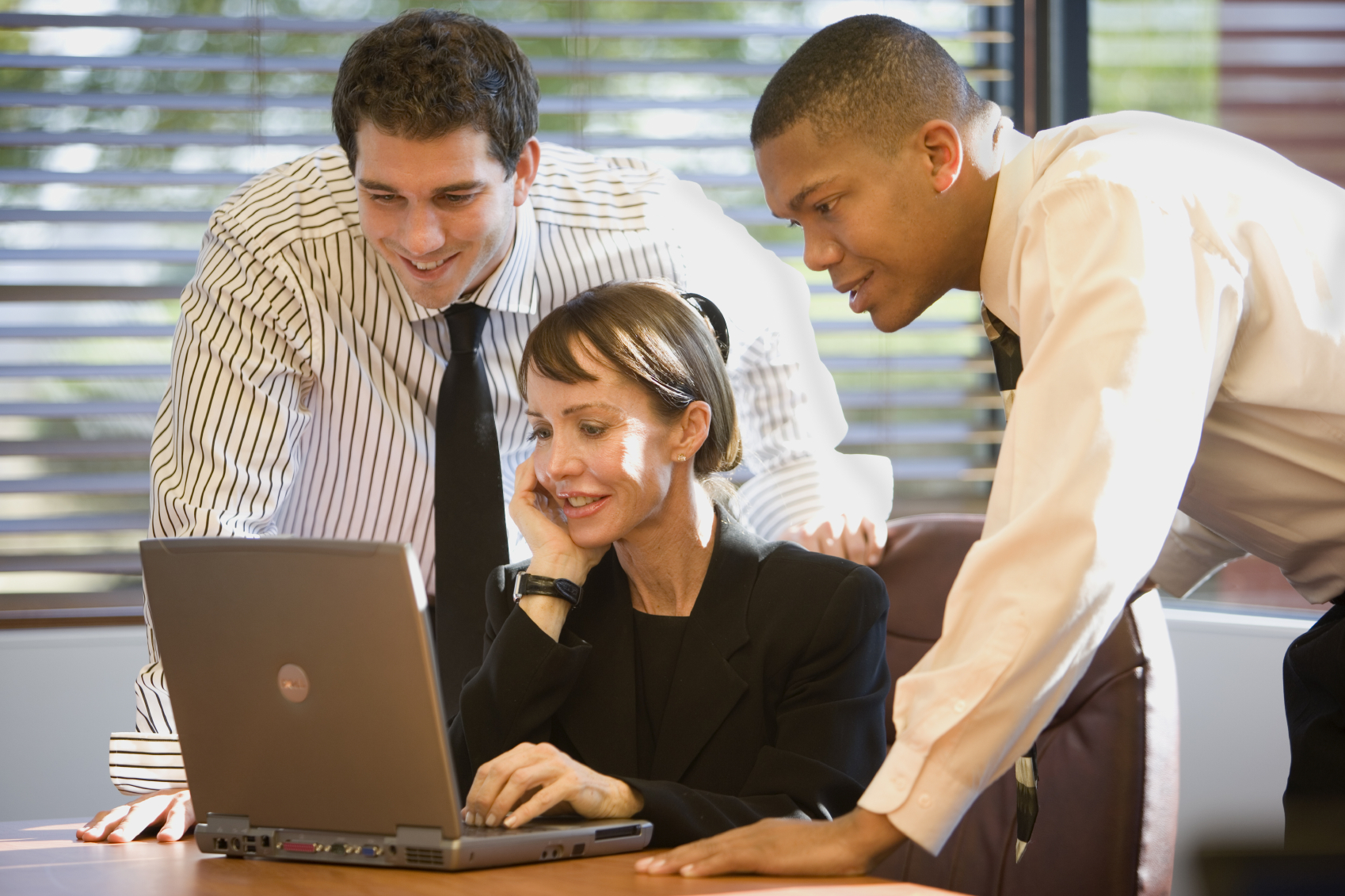 Potential Key Benefits (2.3.2.3) are noted as:
An increase in effectiveness and efficiency in meeting quality objectives
Improved coordination of processes
Better communication amongst various organisational levels and functions
Improved capability towards delivered results, by both the organisation and its people
The following is directly quoted from ISO 9000:2015 (Page 5) – Possible actions (2.3.2.4.) include:
communicate the organization's mission, vision, strategy, policies and processes throughout the organization;
create and sustain shared values, fairness and ethical models for behaviour at all levels of the organization;
establish a culture of trust and integrity;
encourage an organization-wide commitment to quality;
ensure that leaders at all levels are positive examples to people in the organization;
provide people with the required resources, training and authority to act with accountability;
inspire, encourage and recognize the contribution of people.
Leadership in ISO 9001:2015
Clause 5 in the latest revision of the ISO 9001 standard speaks to what is required of leaders. In this revision (ISO 9001:2015), there is an emphasised demand for a demonstration of commitment to the Quality Management System (QMS) and leadership.
Accountability for the QMS by Top Management
Aligning the Quality Policy and Objectives with the business' strategic direction
Requirement for the QMS to become an integral part of the business processes
A need for Top Management to stress the importance of an effective QMS
Engage, direct and support people in their contribution to 'the effectiveness of the QMS'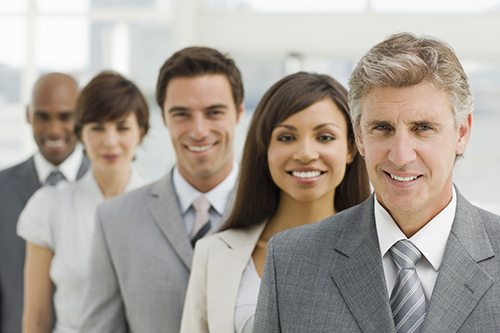 Evidence to show that these requirements have been satisfied, through a more hands-on approach by Top Management, will generate a new paradigm in many organisations. This is especially true for organisations who have previously sought the 'trophy' of an ISO 9001 certificate, without being truly committed to the implementation of its principles.
Top Management are required to create a Quality Policy Statement that is unique to the organisation's purpose and context, whilst tying up with the objectives of the business. This reinforces leadership.
Organisational roles, responsibilities and authorities
Obligates top management to assign, communicate and create understanding of responsibilities and authorities.
Change means that some obligations are now requirements for Top Management and other obligations can be dealt with by several other designations.
Quality Management now takes centre stage when working through business processes.
If you consider the changes to the ISO 9001 Standard, due to the new High Level Structure, Clauses 4.1 and 4.2 speak to context. This identifies the need to establish that the internal and external context is relevant to the strategic direction and outcomes of the QMS. Individuals involved in strategic thinking need to connect the management system arrangements with the strategic objectives and thoughts, at a strategic level. Through leadership's demonstration of commitment to this, a quality culture can be established.
Industry's idea of a leader in the Quality profession
Neil Anderson, Managing Director at Caterpillar Skinningrove, says that "Leadership style is simply the pattern of behaviour a manager or leader adopts to plan, organise motivate and control."
It appears to be a mutual understanding, within the quality industry, that there needs to be a change in leadership style – for top management and for quality representatives, across industries.
As suggested in the new revision of the ISO 9001 standard, Top Management are now held responsible and accountable for the QMS. It is often a fairly difficult task for a Quality representative to even approach Top Management with anything related to the requirements of ISO 9001:2015. This task can be made simpler when the Quality representative possesses the ability to convey facts, in a dynamic and meaningful way.
In past times Quality representatives have been viewed as the people with clipboards – host to the dreaded checklist that might catch you out for something that 'could be improved upon'. There is therefore plenty room for a shift in mindset!
External risks and influences, such as politics, market volatility and brand management make for uncertain times. It is therefore imperative that a quality culture is adopted and an understanding is gained of the value it adds to ANY organisation – both small and large.
This also means that a focus on identifying and engaging with stakeholders needs to occur, as a business principle. This will guide the strategic direction and highlight potential limitations that might be incurred.
How can I get Management to buy-in and engage?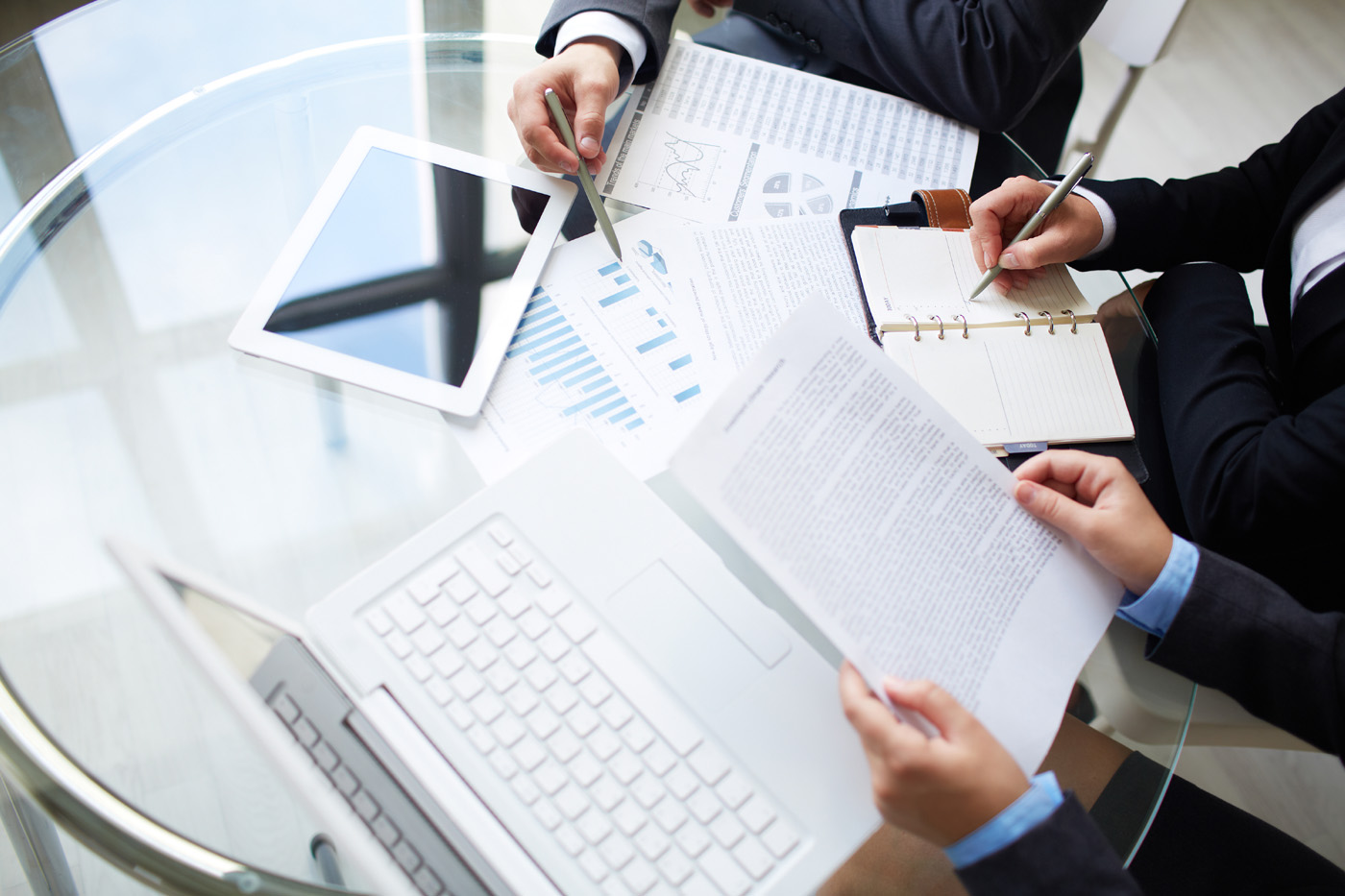 Leaders in Quality have a responsibility to ignite a passion and desire for a quality culture, through good leadership and positivity.
Engagement, influence, help and support are imperative to driving and delivering quality initiatives. So too are competencies such as effective communication and interpersonal skills, leadership qualities, technical ability, planning and organisation skills and adeptness in problem solving also go a long way towards gaining buy-in and ownership from Top Management.
In addition to these generic leadership skills, the Quality representitive needs to learn to speak the language of business, in addition to being fluent in the language of quality. The beginning of this process is through an understanding of the business context, as well as the underlying needs and desires of the management team.
Top management wants to know the status of the organisation's progress and performance. This encapsulates the entire value-chain – in particular the risks and opportunities. Reports that guide significant and sustainable change (with a focus on the most critical risks and opportunities) allow for a governance approach to exist at the heart of the business and provides assurance and evidence of the potential resulting benefits.
Quality representatives also need to adopt a structured approach. This is an approach that utilises the Management System to identify the current and future business risks and opportunities. It's important to utilise this data, together with corrective actions and projected costs and savings, as a part of the business processes.
As the individual responsible for this activity, you have the opportunity to differentiate the brand, improve processes, reduce cost and waste of resources, as well as eliminate or reduce the risks that the organisation faces.
The quality culture should be something that every individual within the organisation lives and breathes. The audits, monitoring, document control, etc. are merely tools to ensure that the QMS works as it should.
Let us know what some of the challenges and/or successes have been as a Quality Professional. You can do this by typing a comment in the field below.
Feel free to contact us via email (info@erudio.global) or via one of the social media platforms.
Share this post to your preferred Social Media platform: