ISO 26000 and the UN's Sustainable Development Goals
by Ashleigh Cunningham – Wednesday, 6 September 2017
Businesses and organisations have an important relationship with society and the environment in which they exist. Whilst some don't realise this relationship exists, others strive to ensure that the delicate balance of the relationship is maintained. Without doing so, the business or organisation might actually cease to exist.
The reason for this fragility is simply because the business or organisation invariably exists as a direct result of and will be of direct impact on the society and environment surrounding them.
With these points in mind, it is clear that we exist in a world where society demands attention to be payed to sustainable development and social responsibility.
"Sustainable development is development that meets the needs of the present without compromising the ability of future generations to meet their own needs." – Brundtland Report
For a clear understanding of the factors driving sustainable development we need to gain context by understanding the larger forces at play on the development of the latest Directives from ISO.
Over the past 100 years society, represented by governments, interest groups, and world bodies, have been acting in an attempt to prevent or better deal with catastrophic events such as:
Massive environmental disasters, including the Exxon Valdes wreck which, in 1989, spilled 40 million litres of crude oil into Alaska's Prince William Sound. Another is the BP Deepwater Horizon oil spill, that killed 11 in the initial explosion in July 2010, and went on to pump 757 million litres of oil into the Gulf of Mexico for a total of 87 days, affecting 25 750 km of coastline.
Massive health impacts, including the Union Carbide methyl isocyanate gas leak during December 1984 in Bhopal India that caused 20 000 deaths and left almost 500 000 people with permanent physical damage.
Irresponsible labour practices which have destroyed lives and share value, including the employment of forced and child labour in the east during 1998. NIKE had to spend $1.13 billion recovering its tarnished reputation.
Mismanagement of technical processes, including the Volkswagen scandal who, at one time during 2016, announced that it was setting aside $18.2 billion to deal with the matter.
Financial disasters, such as the collapse of Enron, a major electricity, natural gas, communications and pulp and paper group of companies, with claimed revenues of $101 billion during 2000. Through wilful fraud and corruption, Enron was forced to file for bankruptcy in late 2001.
A few notable organisations that have been formed to deal with the prevention of these disasters include:
Organisation for Economic Cooperation and Development (OECD)
Global Reporting Initiative (GRI)
International Labour Organisation (ILO)
International Integrated Reporting Council (IIRC)
The OECD is comprised of government representatives from around the world whose purpose is to understand what drives economic, social and environmental change. Having been established after the first World War in an attempt to learn from the lessons of the past, their mission is to promote policies that will improve the economic and social well-being of people around the world.
OECD signed an MOU with ISO, during May 2008, and have been working closely in an effort to expand existing management system standards to assist organisations address these needs.
The GRI was established during 1997 by the Coalition for Environmentally Responsible Economies (CERES), a primary initiator of the ISO 14001 standard. GRI's main purpose has always been to guide reporting on sustainable development and is best known for pioneering sustainability reporting guidelines.
On 5 September 2011, GRI signed a Memorandum of Understanding with ISO with a purpose to cooperate in initiatives driving sustainable development.
The ILO is an agency of the United Nations, established during 1919, whose mission it is to promote rights at work, encourage decent employment opportunities, enhance social protection and strengthen dialogue on work-related issues.
The ILO and British Standards Institute (BSI) initially worked together on generating a guideline that led to the world-wide use of OHSAS 18001. In March 2013, the ILO reached agreement to work together with ISO to develop ISO 45001.
The IIRC is a global coalition of regulators, investors, companies, standard setters, the accounting profession and NGOs. It was established during 2010.
IIRC published an International Integrated Reporting Framework during December 2013, which is becoming one of the benchmarks for Integrated Reporting.
We see from these strategic initiatives that ISO represents a broad sector of society in their demand for reporting on social, environmental and economic matters. We refer to this as the triple bottom line.
17 Sustainable Development Goals
2030 is a significant year for the global community as it marks the deadline for the United Nation's 17 Sustainable Development Goals (SDGs), adopted in September 2015.
The 2030 Agenda for Sustainable Development is a 15-year plan for everyone, everywhere, and demands inclusivity and collaboration, in order to make the 17 SDGs a reality. It is not only orientated toward the developing nations but also the developed ones – it is an Agenda for the entire world.
These SDGs replaces the Millenium Development Goals and each specify targets to be met by the year 2030. The aim of the 17-point to-do list is to transform the world into a better place – alleviating all poverty, fighting inequality and tackling climate change.
Each year, during the month of September, the UN General Assembly meet to discuss the progress and plans surrounding the SDGs. This year the Sustainable Development Impact Summit will be held in New York (18 – 19 September), where the World Economic Forum will work closely with leaders from government, business, academia and civil society. The focus of this year's gathering is to:
Increase the impact of existing multi-stakeholder initiatives
Catalyse new partnerships and alliances
Explore how the advanced technologies of the Fourth Industrial Revolution could be better leveraged for sustainable development
ISO 26000 Social Responsibility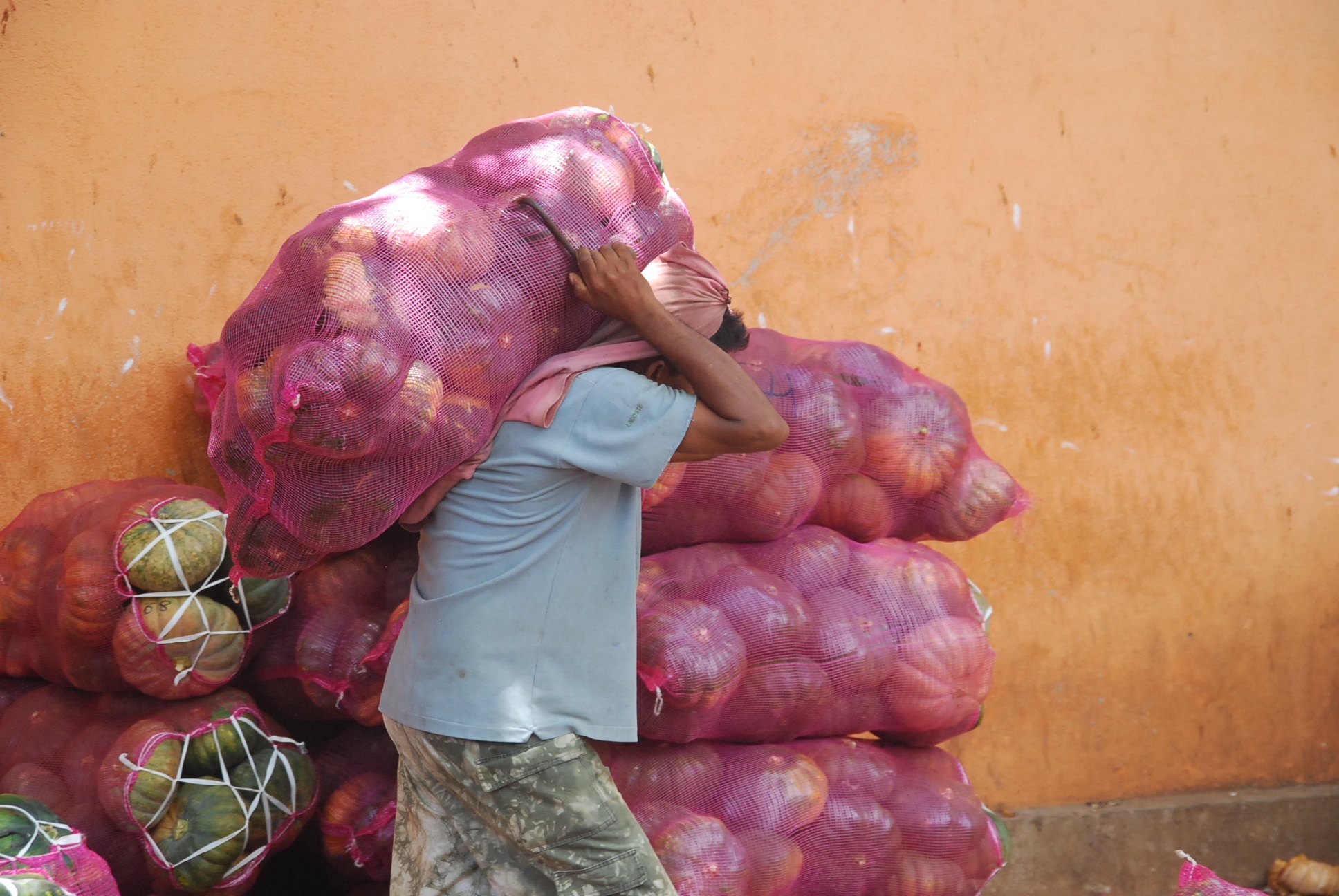 According to ISO, social responsibility, as a movement, began with debates about corporations having a responsibility to society. It is now acknowledged that people, the planet and profits are mutually inclusive. The discussion has traversed the decades and has led to many incredible moments – one of which was the launch of the ISO 26000 standard.
It is important to note that this standard is not certifiable, as it doesn't contain any requirements. The idea is for the Social Responsibility standard to provide guidance toward safeguarding our future. This encompasses the need to act in an ethical and transparent way that contributes positively to the health and welfare of society at large. It has been created to appeal to those who seek to improve their operating processes and their impacts through socially responsible behaviour. The standard was developed with equal participation from both developed and developing countries and is designed for organisations of all type and size, across the globe.
ISO 26000 has seen thousands of organisations improve their social responsibility strategies, assisting them in managing the supply chain and engaging with stakeholders.
"The ISO standard is developed around clauses and core subjects that set out how organizations should approach social, economic and environmental issues. These help organizations understand, analyse and address issues of social responsibility, defining priorities for action and integrating responsible behaviour through the organization and its relationships." – ISO.org
The standard has been an inspiration to the setting of many other standards and has objectives that resonate with global initiatives. ISO are in the process of designing an International Workshop Agreement (IWA 26) aimed at helping organizations integrate the social responsibility principles of ISO 26000 with other ISO management systems standards.
Those who are familiar with Environmental Management standards will most likely identify a synergy between ISO 26000 and ISO 14001. ISO 14001 encourages a drive towards sustainable development, focusing a portion on social responsibility.
With an urge for a multi-stakeholder approach – local and regional governments, the private sector and civil society must all become involved in driving habits toward a sustainable future. This means that initiatives must be driven from both the bottom-up and from the top-down. In so many ways, this aligns with ISO's new High-Level Structure, which means we are already on the correct path.
The Global Reporting Initiative has just published an interview (6 September 2017) with Eurosif's Executive Director Flavia Micilotta, which explores initiatives that the field of sustainable finance is using to steer us towards a greener and better future. Sustainable investment in Europe at a crossroads: An interview with Flavia Micilotta, Eurosif's Executive Director
If you would like to know more about how ISO 26000 and the UN Sustainable Development Goals tie up, take a look at this presentation. 
Another FANTASTIC milestone: Action Platform for Business Reporting on the SDGs. This is the first outcome publication, launched by GRI and the UN Global Compact. Business Reporting on the SDGs: An Analysis of the Goals and Targets
Let us know what you and your organisation are doing to create a sustainable future for our world. You can do this by typing a comment in the field below!
Feel free to contact us via email (info@erudio.global) or via one of the social media platforms.
Share this post to your preferred Social Media platform: