World Standards Day 2017: ISO Standards Make Cities Smarter
by Ashleigh Cunningham – Wednesday, 3 October 2017
World Standards Day takes place on the 14th of October each year – 2017's theme is titled: "Standards make cities smarter."
Cities across the globe face challenges that are unique to each of them and that require a mixture of solutions, in order to optimise city functions, drive economic growth and improve the quality of life for its citizens. Becoming a Smart City is amongst the largest of the challenges a city faces. The demand for sustainability is becoming increasingly more prominent and expectations towards consistent and high quality delivery is growing.
But, what does it mean to be a 'Smart City'? How can this be achieved and what does the journey towards it entail? Has anyone ever done this before?
The good news is that ISO have written thousands of standards that work towards creating solutions for the many demands and challenges faced in the world that we live in.
WORKING TOWARDS SMARTER CITIES
Cities are required to place focus on many demands. Some clear examples of tasks to be handled would be to maintain and/or manage: sufficient fresh water supply; energy supply; transport infrastructure; combatting pollution; waste management; housing solutions; job security; social development; and, food supply.
It is said that by 2050 an estimated 66% of the world's population will live in urban areas. Ensuring that these populations receive the basic resources necessary for survival will be a challenge, hence the need to increase the efficiency in which they operate and manage their resources, significantly.
"A smart city is a municipality that uses information and communication technologies to increase operational efficiency, share information with the public and improve both the quality of government services and citizen welfare." – Sharon Shea and Ed Burns, internetofthingsagenda.techtarget.com
It doesn't necessarily take a special kind of leader and/or management team, to increase focus on creating a more effective and efficient city. What needs to take place is a shift in thinking – moving from a point of simple compliance, over to finding innovative and sustainable solutions that meet the goals written into legislation and into standards.
What makes Smart Cities exciting is that the responsibility isn't held only by the governing bodies but requires an effort from the entire community – businesses and consumers alike.
Although it is a difficult task to make the shift, the good news is that it is do-able and it has been done before, by others. Any aspect of city management can be incorporated into smart city initiatives, which means there is a need for a buy-in by all stakeholders.
Smart cities and innovations
Smart City initiatives cover an even broader scope than one would think – working with the basic tasks (mentioned above) and some of the most innovative designs and solutions to exist, thus far.
In many cities, the Transportation arena now encompasses smart traffic management to monitor and assess the flow of traffic. This works on such things as reducing congestion during rush-hour traffic and optimising the energy efficiency of streetlights. There are cities that are coming up with solutions to address issues surrounding carbon emissions. Examples of this would be Germany's zero-emission train and the increasing number of bike-friendly cities.
Environmental concerns, regarding climate change and air pollution, have lead to some incredible innovations through smart buildings, by a French architectural firm – Vincent Callebaut Architectures. Existing infrastructure can be retrofitted and new buildings can be monitored through real-time sensor technology, in order to detect when maintenance needs to be done. This technology can monitor pipe systems and reduce cost and wastage by improving efficiency and maintenance.
Read the full article here:  https://www.weforum.org/agenda/2017/08/this-twisting-taiwan-tower-block-has-nearly-has-many-plants-as-central-park/
Further innovations have popped up in the form of improved urban farming. Two examples are Panasonic's indoor farm and Kimbal Musk's shipping container farm in NYC. Both of these innovations seek to resolve the issues surrounding a shortage of arable land and as a solution to less space and water usage. Kimbal Musk's project also serves as an incubator for entrepreneurs – not only teaching people to farm but also about how to run a sustainable and successful business.
"Today's consumer wants to know they are supporting companies that are doing something good for the world," Co-founder Tobias Peggs
ISO STANDARDS MAKE CITIES SMARTER
Sustainability is at the heart of building Smarter Cities and is also close to the hearts of those writing and developing ISO standards. ISO standards support sustainable development and serves many fields through expert knowledge and a drive for best practice.
Standards assist in the creation of smart cities by providing frameworks for harmonising technology and terminology, guiding and benefiting all stakeholders – industry, regulators and consumers. They ensure that continuous improvement in quality and performance are at the forefront of product and service delivery. This assists consumers in comparing and choosing the best solutions available and opens doors for growth and opportunity.
ISO recognises that there's an urgent need for the fostering of innovative and sustainable practices. This is encouraged and simplified through the assistance of integration of systems and processes, throughout every aspect of the city.
Which standards are related?
Amongst ISO's thousands of standards are 8 published and 14 draft ISO standards, relating to Sustainable Cities and Communities. The Scope for these standards includes "development of requirements, frameworks, guidance and supporting techniques and tools related to the achievement of sustainable development considering smartness and resilience, to help all Cities and Communities and their interested parties in both rural and urban areas become more sustainable." – iso.org
ISO/TC 268 are responsible for this series of standards and directly contributes to the United Nations Agenda 2030: 17 Sustainable Development Goals. The Sustainable Cities and Communities series aims to encourage the development and implementation of holistic and integrated approaches to sustainable development and sustainability.
Standards that place focus on sustainability
ISO 14000 family – Environmental Management

ISO 21930 – Sustainability in buildings and civil engineering works

ISO 26000 – Social Responsibility

ISO 37101 – Sustainable Development in Communities
It is imperative for the sustainability of our world's future, that we make the move towards becoming Smart Cities. Leaders all across the world have bought into this initiative and way of working but it's time for the global citizens to buy-in to this way of working and existing, too.
Businesses need to turn to ISO's standards in order to receive the guidance required for conceptualising, developing and implementing systems and processes that are innovative and 'smart'.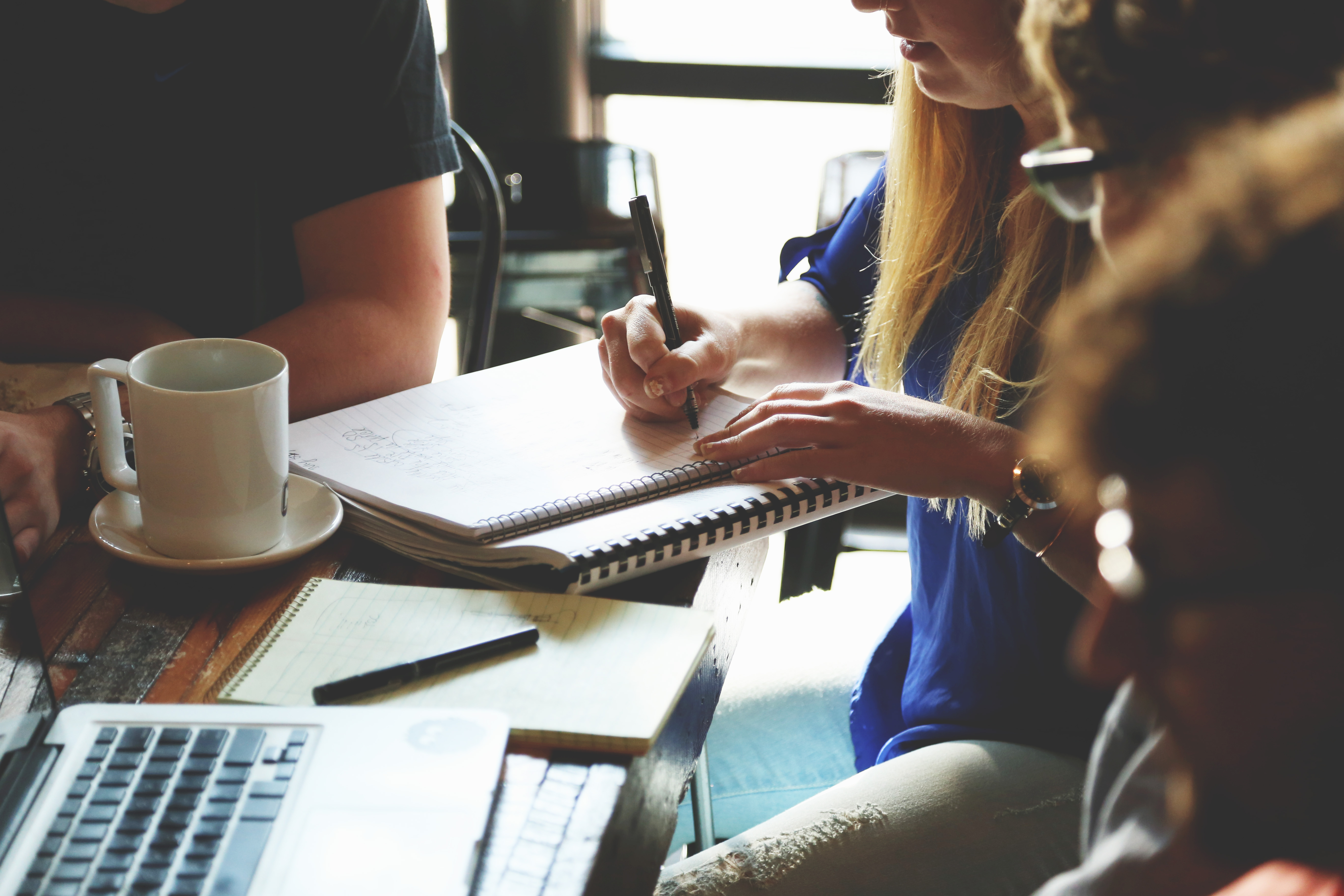 Points to assist in your journey through Smart City initiatives
Ensure that you are building the right framework for not only your organisation and/or brand's future but also for the future of mankind.

Seek out technology and innovations that can assist you in the journey toward becoming a contributor to developing Smart Cities.

Choose your partners in this journey wisely. It is extremely difficult to work with someone who is unwilling to adapt to future circumstances.

Cheaper does not mean it is better – do a full investigation into what you're buying into. Choose solutions that are future-proof and offer return on investment for years to come. This might be financial reward or a significant contribution to the global future.

Make sure that communication and transparency are at the centre of your actions. With a greater understanding about the goals you're working towards, as well as what the benefits will ultimately be, you are more likely to get a greater buy-in from all stakeholders involved.
Let us know what you and your organisation are doing to create a sustainable future for our world. You can do this by typing a comment in the field below!
Feel free to contact us via email (info@erudio.global) or via one of the social media platforms.
Share this post to your preferred Social Media platform: